Syriac and Maronite Singing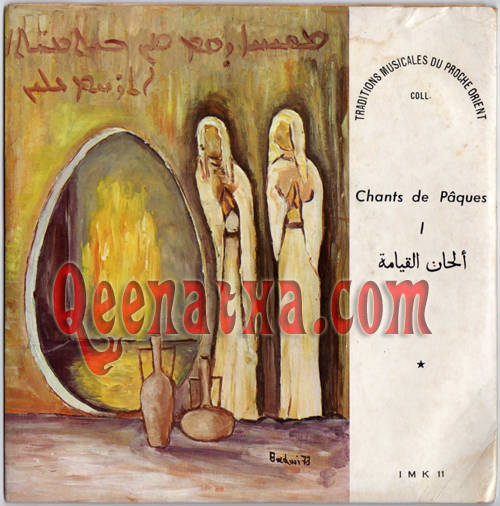 Studying and preserving Assyrian Syriac music professionally is not an easy task, that's why it should be facilitated within institutions. But unfortunately none of the music institutions in the Arab world cater to the study and teaching of Syriac Assyrian Music, none of them have taken any care or interest in preserving, teaching, studying authentic Syriac Music.
I personally only found a single exception in Lebanon, that within their (Holy Spirit University of Kaslik) they founded the ?Institute of Musicology?, and as they themselves noted on their website ?It would be unnecessary to highlight how much Lebanon and the whole region was in need of such initiative?, And I totally agree. 
Amongst the subjects studied and researched in USEK is ?Syriac and Maronite singing ?, and I noticed from time to time when I buy Church records, ?mainly of the Maronite church?, they are all published by this institution in Lebanon.
Unfortunately most of the Churches that converted to Catholicism have been forced by the Vatican to also replace their native Syriac tongue to the region's main languages, this time being Arabic. So these Church hymns released by the institute while are still preserving the authentic Syriac Church Music, are lacking the spiritual power that the holy Aramaic language emanate in sacred lyrics. So you won something you lose something!
The music Faculty was founded in 1970 and Since its foundation, the Faculty has not wavered in achieving its two essential and complementary goals: 
(1) As a Research and Documentation Centre: to collect, preserve, publish and study sound and written documents related to Musicology and Ethnomusicology (not sure how much of that is related to Syriac Music?)
(2) As a Teaching Centre: to promote general and specialized studies in music and musicological culture, sanctioned by academic titles and recognized and certified by the Lebanese Government: Diploma, B.A. degree, M.A. degree, and Ph.D. in Music, Musicology, Music Education and Sacred Music.
Finally, unfortunately we as  Assyrian communities have not reached that level in any of our diaspora locations to have one of our own, a university yet.
Yes, we do have few primary and secondary schools (in Lebanon, Australia and Iraq), but still no Universities. Otherwise it would have been a great achievement to start teaching authentic Assyrian sacred and secular music in our own language and institutions, archive and preserve it to future generation.   
Moneer Cherie, 2015
Source:http://www.usek.edu.lb/en/Faculty-of-Music/Overview